The increase in the amount of time dedicated to SVOD services is now altering significantly the way we consume film and TV content. As a consequence, the amount of commercial media space (as a proportion of the whole) for younger age groups is decreasing providing challenges to both broadcasters and advertisers.
We wanted, therefore, to take the initiative and explore this via an industry collaboration piece. The project has run from 2019 (on annual basis) with the kind co-operation (and input into topic areas) from the likes of ITV, NOW TV, Amazon Prime, Discovery, Viacom, BritBox as well as industry bodies such as Thinbox and the IAB.
The results continue to help broadcasters, trade bodies, new SVOD entrants and other stakeholders understand the evolving S/VOD market in the UK and the US.
To learn more about the project, contact dan.brilot@differentology.co.uk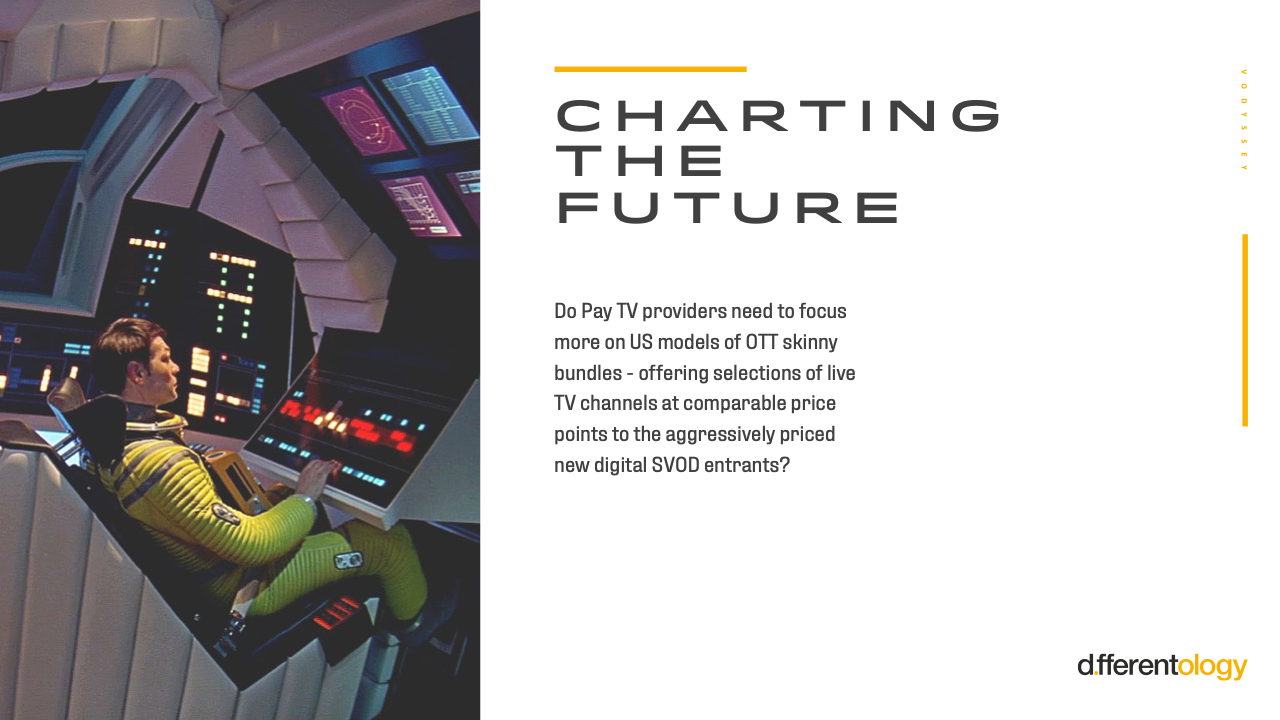 "39% of Netflix subscribers would leave if the service introduced adverts"