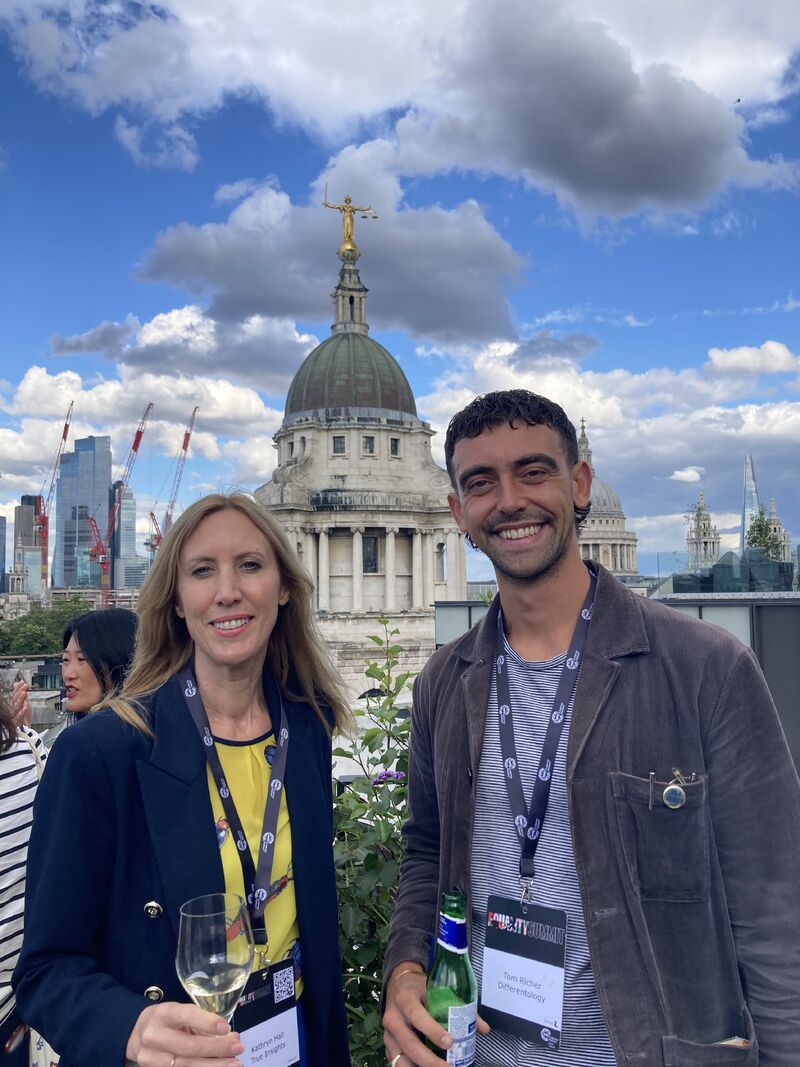 1/ What it was
Tom Richer representing Differentology and co-chair of The MRS (Market Research Society) Unlimited steering group was recently invited to the MRS Equality Summit 2023. This was held on the 5th July in London with a range of leaders from across the affinity groups at the MRS including Pride, Colour Of Research (CORe), Women In Research (WIRe), MRS Social Inclusion Group (SIG), and of course our lovely team from MRS Unlimited.
Although there have been some excellent collaborations in the past between individuals, organisations and groups, this was an opportune moment to bring leaders together representing many diverse backgrounds to collectively work out how we can change the speed and extent of progress and continue to ensure workplaces feel like better and more inclusive places to be.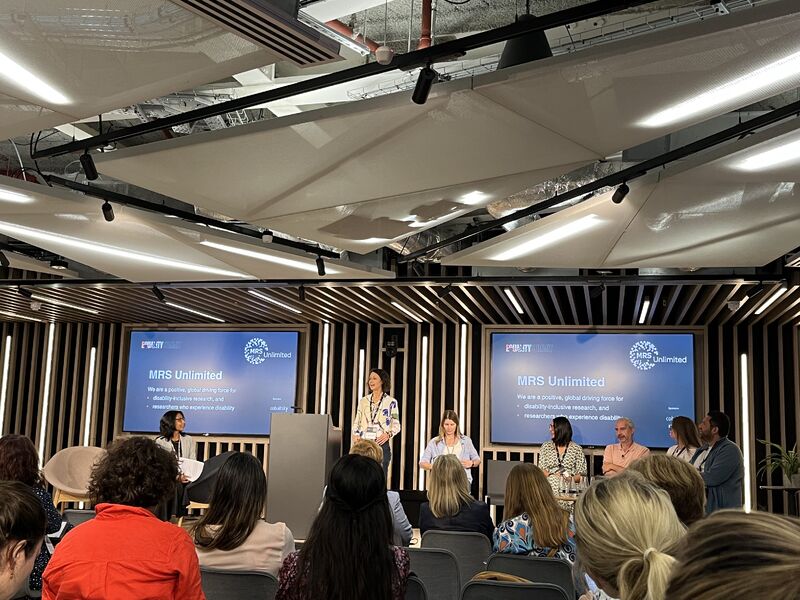 2/ What happened on the day
The focus of the day was on how we identify, share and practically address barriers to speed the progress towards greater equality across the research sector. The sessions were packed with engaging thought leaders and speakers with rich lived experiences and powerful calls to action, expert panels, chances to network and workshop our next priorities for progress towards better inclusion. Progress that is supported by the MRS' Inclusion Pledge and builds greater transparency through quality metrics of organisations' and the sector's inclusion.
Eight workshops were run to help uncover approaches to challenges we are facing in the sector. Tom's group, which was called "Let's reduce our research participation exclusion footprint", focused on making it easy for anyone to participate in research.
Some of the key things that were uncovered as part of the conversation around reducing the exclusion footprint were:
– Not a lot has changed in terms of timings, complex environments, accessibility or choice of cities to research
– It's a double dilemma – representing a whole from just a few / having the right people involved to push for better inclusion
– Digital research is seen as more accessible, however there is still risk of exclusion
– By running mixed method research you can overcome some of those barriers of exclusion
– Language plays a huge part in making sure we do not exclude people. – Ensuring our language is in plain english with no jargon marketing talk
– Understanding that research is the problem. We need to think from start to finish how and where we are potentially excluding participants
– We don't spend enough time with participants in understanding what makes them who they are. Their lived experiences carry insight but requires time and empathy.
– Ensuring we ask more questions in the recruitment phase as to how we can be more accessible in our research practices
– There's a need to approach more international research. If we are not from a place or a group it is important for us to desk research appropriately.
– Segmenting audiences to understand that they may need different approaches to being researched is important in ensuring our research is accessible to participants
We also discussed the importance of being an ally and how that role can help more broadly
It's important to first of all define what is an ally in the market research industry is before committing to being an ally. We can define it as seeking to understand, represent and support those who may need us most.
One of the key themes that came out of the allyship workshop was around "Always on Culture". It's important to make sure culture is running true all the time and across the whole business and not just from one person. Creating a culture within a business that makes people feel safe to come to work, a culture that allows people to unmask to create their best work, a culture that is empathetic and understanding of people's lived experience.

3/ The inclusion pledge
As an agency, Differentology has signed up to the inclusion pledge and is committed to the inclusion of ED&I in every point of our research. Tom attended the equality summit to feedback to Differentology on ways we can progress our commitment towards the inclusion pledge.
The MRS Inclusion Pledge can be used as a key tool helping raise awareness, build intent and direct positive change towards greater equality across the sector in both our workplaces and our work. However, there is still much work to do.
We will outline how Differentology are taking action to continue with their commitment to the pledge in an upcoming piece, but do get in touch to talk with us about how we can help your brand or business be more inclusive in your research practices.
Authored by: Tom Richer / Strategic Insight Executive @ Differentology / co-chair MRS Unlimited